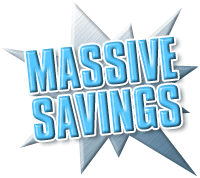 ABOUT BULGARIA POLYTHENE INDUSTRIES
Bulgaria Polythene Industries was established in 2004 in Plovdiv, Bulgaria where it now operates from 20,000 sq ft premises just outside Sadovo (100 miles from the capital Sofia).
Bulgaria Polythene Industries currently employs 12 production staff with a capacity for up to nearly 100 tonnes/mth production. Existing work also includes a substantial ongoing contract for a major UK packaging company.
In Summer 2007, they completed a refurbishment of its premises including a new increased height extrusion hall roof, air temperature control and floor re-enforcement projects.
A substantial machinery Investment program took place in 2008 including a new extruder and side weld bag maker as well as installation of improved Print and laundry film production capabilities.
Bulgaria Polythene Industries is now keen to expand sales into the UK market and is currently offering very competitive prices across the product range.
read more