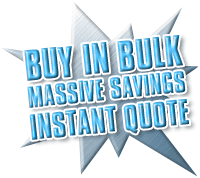 NARROW 2" UP TO 40" WIDE POLYTHENE FILM
We are very experienced in running complex jobs other manufacturers would shy away from. We offer:
POLYTHENE FILM WIDTH:
Minimum Film Width 2" (50 mm)
Maximum Film Width 40" (1016mm)
[Note – max 36" if flat ungussetted film required]
POLYTHENE FILM TREATMENT:
A full range of film gusset, treatment and sheeting options are available.
POLYTHENE FILM WINDING:
We are happy to wind film to your own reel diameter and weight specifications and to wrap individually for in transit delivery protection. Please let us know your wishes.