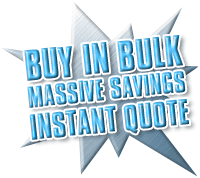 BEST PRICES FOR YOUR POLYTHENE FILM & BAGS
Polybags have teamed up with Bulgaria Polythene Industries to provide a low cost bespoke manufacturing service for large volume UK polythene users and Packaging Merchants.
All orders are placed directly with Polybags Ltd and so you benefit from existing trade terms plus the levels of service, reliability and product quality you receive from dealing with Polybags.
The product is manufactured in Bulgaria with regular truckload deliveries to the UK ensuring that turnaround times are much quicker than from the Far East, and without the associated duties.
Polybags has been manufacturing and supplying polythene throughout the UK since 1961. To find out more, visit www.polybags.co.uk
read more