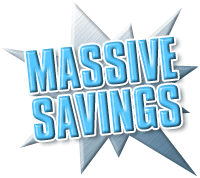 ABOUT POLYBAGS
Polybags was established in 1961 by Geoffrey Davies who purchased a bag-making machine advertised in his local paper and then sold door to door. For over 45 years now, Polybags Limited has been a leading customer-focused and innovative distributor and manufacturer of Industrial Bags, Healthcare Bags, Food-Industry and Retail Bags. In addition to bespoke products, they offer from stock a wide variety of polythene bags, mailing bags, carrier bags, self seal bags, layflat tubing, degradable & biodegradable bags and much more.
Polybags achieved certification to the ISO9002 standard (formerly BS5750) in 1995. They are audited on a regular basis by the British Standards Institute and their certification reference is FM31516. Polybags were upgraded to the latest ISO9001:2000 standard in 2004 and also conform to the quality standards required under the latest MOD (Ministry of Defence) revision of this standard 93-116 issued in March 2000. Polybags was awarded the Royal Warrant in 1989 and has maintained the status as Supplier to Her Majesty the Queen ever since. They are pleased to announce that their warrant has recently been reviewed and extended until 2009.
Polybags now operate from a 25,000 sq. ft factory in Greenford, West London. They manufacture 24 hours a day, extruding and converting over 60 tonnes every week. For more information please visit www.polybags.co.uk or call 020 8575 8200.